For those of you who have just recently started blogging or are considering it, this post is for you...especially if you're hands-on and are interested in building your design yourself. I've not been blogging long and have never attended any related workshops. I just dove in head first. Thinking back on my experiences, these are the resources I found most helpful.

First was using Grab My Button Code Generator to create my grab button. This was the very first thing I tried designing on my own. Since then, I've done another and one for a friend. I'm a little OCD and wanted all the blog buttons on my page to be sized equally and centered. I wrote a how-to post about this if you'd like to take a look at it.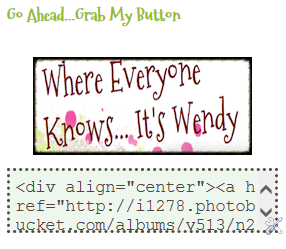 The second thing I wanted for my blog was a cute little sign-off signature. For this, I used the Signature Generator at
Cool Online Tools.
It was very easy to do.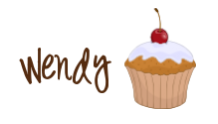 Thirdly, I found a font color code picker (I know...that sounds funny.) This tool at
febooti software
helped me match the font colors in my grab button, my sign-off signature, and favIcon to a color used within my blog.
Next on my list was to get a favIcon. This is the little graphic in front of your blog address on server tabs and favorites lists. These are great to have because they make your blog tab or name in a list stand out and easy for others to find your blog among other icons. I used
FavIcon from Pics by HTML Kit
for this. It's easy just to use your blog button image to create your favicon.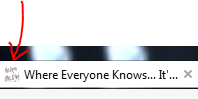 Last up are social media icons (so last as a matter of fact that I haven't actually done this myself yet...but, plan to really soon.) I found an awesome site that I plan to use once I decide to do away with the first little set of icons I had made before I completely changed my blog design. I still think they are cute and just haven't wanted to toss them yet. The site I plan to use is
Born Creative
. They have all kinds of fabulously cute social media icons for which you can determine the size and color. The only drawback might be them not having created one for a source you use. They have the major ones though.

Well...that's it. The five tools I've found most helpful while tinkering with by blog's design. I hope you find them as helpful as I did. If you decide to try any of them, I'd love to hear how they work for you.
*Thanks for dropping by!