Well, I'm finally finished with all the tweaking, changing, and tweaking again! I've been using bits and pieces from different places to construct the "face" of my blog. Since different components were coming from different sources, they didn't all ge-haw a lot of the time which caused all the tweaking and re-tweaking. Finally this is it, and it's gonna stay this way...at least for a good little bit.

I want to give a HUGE shout out to Casey at Hot Bliggity Blog for all her tremendous help and patience. Look for Hot Bliggity's button in my sidebar. She has fabulous free backgrounds and also does custom work for very reasonable fees.


As I was walking out of work a couple of days ago, I had this overwhelming feeling of satisfaction and contentment. I wasn't sure exactly why. I think it was because I'd had some great interaction and exchanges with my students. I'd also received a little "happy" from some classroom grandparents, Meme and Hoddy, who volunteered in my class last year. Even though I no longer have their grandson in my class, they're still always leaving me little treats to brighten my day...and fatten me up. They're both retired Memphis City school teachers and understand what it's like to be "in the trenches". They are also the sweetest couple ever! Here's the little treat I found on my desk that day.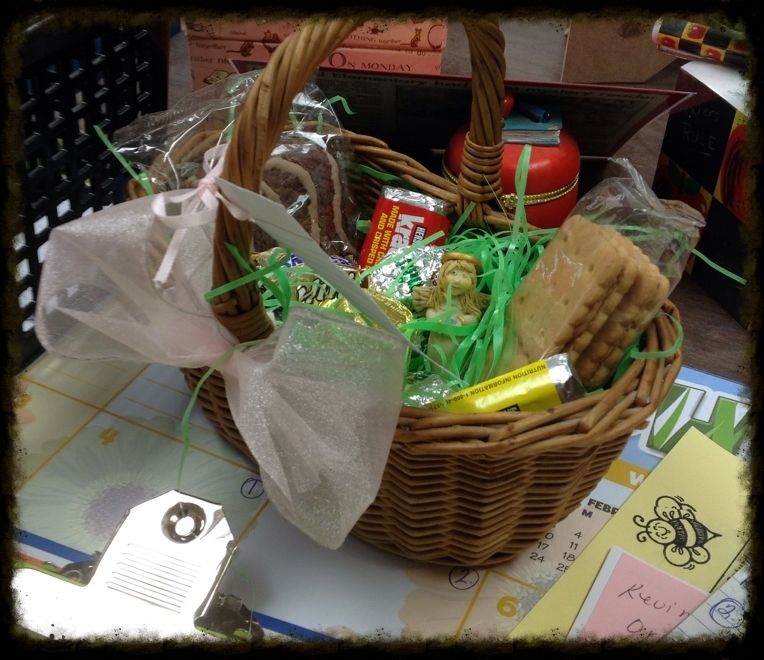 Our school also has the cutest Spring bulletin board up in our front entryway. It helps me make a cheerful entrance and exit each day. Isn't it darling?

Time to wrap this up. Have to get my behind in gear. I've got a Memphis Tiger's WIN to watch this afternoon!
**

Be sure to stop by tomorrow. I will be unveiling the details about my first big giveaway
(a Piperlime $200 giftcard)!